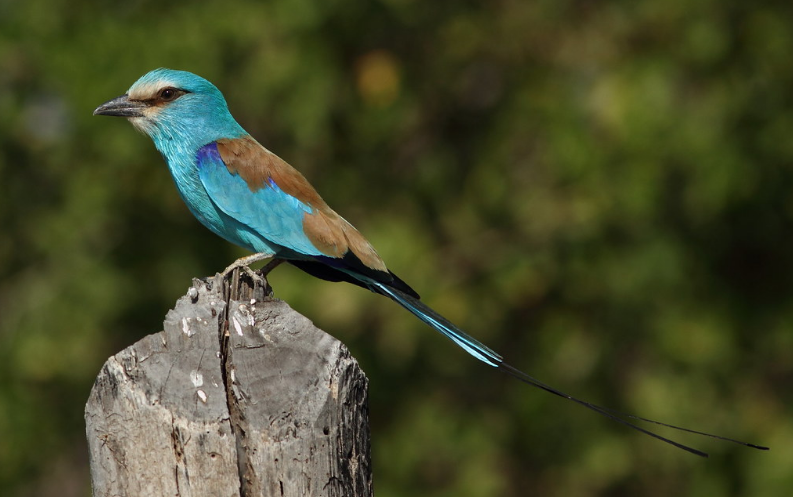 Uganda Birding Safaris : Uganda is arguably the most attractive country in Africa to bird watchers because it offers easy access to several bird-rich habitats that are difficult to reach elsewhere. The rain forests of Western Uganda must be seen as the country's most important bird habitat, and that is the greatest interest to birdwatchers. The key to Uganda's diversity is its variety of habitats: arid semi-dessert, rich savannahs, lowland and montane rainforests, vast wetlands, volcanoes and an Afro-alpine zone and the commonest forests in Uganda with localized species include; Semliki, Budongo Forest, Kibale Forest and Bwindi Forest. Uganda has different Uganda tour operators online however, Great Nest Image Safaris is the best optional for your birding safari tour. We will give you a professional Uganda birding safari tour guide who will not only be just your guide but also a friend, leading you throughout your birding trip. Once you book with us; we ensure all preparations like accommodation booking, transport 4×4 safari vehicle are booked early.
Interesting bird watching spots in Uganda include:
Entebbe Botanical Gardens
This place is best for the viewing of water and forest birds. The gardens host a variety of open country and woodland species and you can easily spend a pleasant couple of hours here. The tall trees near the main entrance are the favorite day-roost of a pair of Verreaux's eagle owls. The key Birds of the gardens are; Orange tufted, Red chested Sunbirds and Orange weaver. The latter breed in the bushes on the shores of Lake Victoria along with Slender-billed, Northern Brown –throated, yellow backed kite, Jackson's Golden-backed, Black-headed and Vieillot's black weavers. On the lake and around the shore looks for long tailed Cormorant , Common Squacco and Black-headed herons, Hamerkop, African Open-billed Stork , Yellow billed duck, Grey headed gull, Terns, Giant and pied Kingfishers and swamp Flycatcher, Black headed Gonolek, Red- chested Sunbird, Great Blue and Ross's turacos, Klaas's and Diederik Cuckoos, Woodland Kingfisher, Broad-billed Roller, Black and white casqued horn bill, Splendid starling, African Fish eagle Eastern Grey Plantain-eater, Hadada Ibis , Palmnut and Hooded Vultures, Lizard buzzard, Long-crested eagle, Grey kestrel, Black Crake, Blue-cheeked Bee eater, Angola swallow among others.
Lake Mburo National Park
The park is best for water and acacia associated birds. There are different species observed at different locations and these include; the Rufous-bellied Heron, Bateleur, Coqui Francolin, Grey Crowned Crane, Black-bellied Bustard, Brown-chested Lapwing, Emerald-spotted Wood-Dove, Brown Parrot, Red-headed Lovebird, Ross's Turaco, Bare-faced Go-away-bird, Green Wood-hoopoe, Common Scimitarbill, White-headed Barbet, Red-faced Barbet (only seen in Lake Mburo), Nubian Woodpecker, Red-shouldered Cuckoo-shrike, Long-tailed Cisticola, Yellow-breasted Apalis, White-winged Tit and Fin foot, Papyrus Yellow Warbler, Saddle-billed Stork, Blue-breasted Kingfisher, Hairy-breasted Barbet among others.
Queen Elizabeth National Park
The park contains over 600 bird species making it a must visit destination for birder to Uganda. Migratory birds are seen from November to April however birds can be seen throughout the year. Hot spots for the best birding in Queen Elizabeth National Park include; Kazinga Channel, Kasenyi Area, Mweya Peninsula, Maramagambo Forest, Ishasha Sector, Lake Kikorongo, Katunguru Bridge area and Katwe Area.  Watch out for the Shoebill, Martial Eagle, Black rumped Buttonquail, African Skimmer, Verreaux's Eagle-Owl, Black bee-Eater, White-Tailed Lark ,White –winged Warbler, Papyrus Gonolek, Papyrus canary, Resident African Mourning dove, Grey Headed Kingfisher, Swamp Flycatcher, Grey-capped warbler, the beautiful black headed Gonolek, Red Chested sunbird, Slender-billed, Yellow –backed and lesser masked weavers, Pin-tailed Whydah and Brimstone canary, Gabon and Slender–tailed Nightjars, Temminck's courser, Collared Pranticole, Red- capped Lark, Lesser and Greater Flamingo, African Broadbill, Pink backed Pelican, Bar-tailed Godwit among others.
Murchison Falls National Park
Murchison falls is among Uganda's best birding spots with over 451 bird species which include; Albertine rift endemic birds, water birds, and savannah birds. The park is one of the best places in Africa to find the prehistoric-looking shoebill stork and sightings of this bird are almost guaranteed on a boat trip on the Victoria Nile towards the Lake Albert delta. There are very many birds in the park of which some are rare, common and occasional.  Bird species you can look out for include; Gray crowned crane (Uganda's National bird), Giant Kingfisher, Giant Heron, Shoebill stork, Abyssinian Ground Hornbills, Standard-winged Nightjar, Marabou stork, Black headed lapwing, Back-bellied Bustard, Goliath Heron, Long-toed plover, White backed Night Heron, Black headed Gonolek, Saddled-billed Stork, Chestnut-crowned sparrow weaver, Spotted morning Thrush, Silver bird, Bluff-bellied Warblers, Hamerkop, Flycatchers, Red-throated Bee eaters, Malachite kingfishers, Hornbills, Cuckoos, Francolin, woodpeckers, geese, Black billed barbet and among others.
Kidepo Valley National Park
Kidepo Valley has a very impressive bird list of over 470 species, the park has the second highest bird record of any Ugandan protected areas after Queen Elizabeth National Park and it's the best for viewing Northern semi-desert specials .Sixty birds on its list haven't been recorded in any other Ugandan park and migratory birds are present from November to April. Apoka Rest Camp and Park Headquarters overlooking Southern Narus Valley is a great spot to begin your birding experience. Among the birds seen are the Abyssinian Roller, Purple Heron, Abyssinian Ground Hornbill and Clapperton's Francolin (which is found only in Kidepo), Yellow-necked Spurfowl, Long-tailed and Standard-winged Nightjars, Common ostrich, African Grey Flycatcher, Karamoja Apalis, Little Green Bee-eater, Eastern Violet backed, Red-winged Lark, African Swallow-tailed kite, Bruce's Green Pigeon, Eastern Pale Chanting Goshawk, White headed and White billed Buffalo Weavers, Violet-tipped Courser, Superb Starling, Ethiopian Swallow, Secretary bird, Brown-backed Woodpecker, Red billed Oxpecker, Northern White-crowned and Yellow-billed Shrikes, Eastern Yellow and Jackson's Hornbills, White-crested Turaco, Singing Bush lark and much more.
Lutembe Bay
This is known as one of the biggest breeding sanctuaries for migratory birds and also stands as one of the remarkable bird watching sites in the Lake Victoria Basin. Birds live nine months of the year here and only go back to Europe to breed and when it is time to go back and breed, the young ones fly as black birds, breed and come back to Lutembe when they are white. Migration here takes place in September and October annually and leave from February to March. When here, watch out for; Hummer kops, Grey heron, Long toes plover, Greater cattle egrets, African skimmer, Greater cormorant, Papyrus Gonolek, Madagascar Squacco, Papyrus yellow warble, White winged black terns, Yellow-browed Camaroptera, Whiskered Tern, Purple Starling, Common Waxbill, Black-necked weaver, Grey-backed Fiscal, Broad-billed Roller, African Green Pigeon, Senegal Lapwing, African-Pygmy Kingfisher, Common Waxbill, Blue-spotted wood-dove and much more.
Mabamba wetland
Mabamba wetland is a great spot for bird watching safaris in Uganda and apart from Murchison Falls National Park; Mabamba is the only place where the elusive Shoebill can be spotted at any time of the day. You can spot out different bird species like; Malachite Kingfisher, Papyrus Gonolek, White-winged Black Terns, Blue Swallow, Yellow-backed weaver, Goliath Herons, White-winged Warbler, Northern Brown-throated weaver, Pygmy Geese, Papyrus Canary, Gull-billed Terns, Blue-headed coucal, Grey-headed Gulls, Carruther's Cisticola and many more.
Musambwa Island
The island is a recognized Ramsar site and it's classified as one of the 6 IBAs (Important Birding Area) in Uganda. It harbors the largest breeding colony of the grey headed gull in Africa. The island has over 2000 snakes and reptiles of all sizes as well as very large bird species. This place is a breeding site for long-tailed Cormorant, Greater Cormous and Little Egret. Other species include; African marsh harrier, White-winged black tern, Egyptian goose, Black crake, Pink-backed pelican, Spur-winged plover, Cattle egret, Grey heron, Yellow-billed duck, African fish eagle, Common moorhen, Open-billed stork, Water thick-knee, Herring gull, Common sandpiper, Blacked-headed heron, Lesser black-backed gull, Lesser flamingo, Green-backed heron, Squacco heron and Pied kingfisher, Sacred ibis and many others.
Mgahinga National Park
Mgahinga Gorilla National Park is blessed with a unique bird fauna whereby some of these species are endemic to the Albertine Rift Mountains. Here bird watching can be done all year round in the park. There are migratory birds in the park between the months of November to April. Birding species include; Scarlet-tufted Malachite, Black kite, Rwenzori Turaco, Doubled-collared sunbird, Paradise flycatcher, Crowned Hornbill, White-tailed Blue Flycatcher, White-necked raven, Fire Finch stonechat, Dusky Turtle Dove, Grey Capped Warbler, Archer's robin-chat, Kivu Ground Thrush, Handsome Francolin, Olive woodpecker, Rwenzori Nightjar, Olive Pigeon, Dusky Crimsonwing and many others.
Bwindi Impenetrable National Park
The park offers some of the best montane-forest (mountain-forest) bird watching in Africa. There are an estimated 350 bird species, with 14 not recorded anywhere else in Uganda and migratory birds are present from November to April. In Bwindi birding is most done at Buhoma visitor centre on many trails near the River Munyaga, the birding sites at the Neck and Ruhija with the outstanding birding spectacular environments. Here birds are very many and easy to spot; many species connecting in assorted feeding flocks that are all through the day. The bird list of Bwindi include; African broadbill, African wood owl, Dusky crimson-wing, yellow-streaked Greenbuls, handsome Francolin, African green pigeon, white-tailed crested Flycatcher,  Yellow-eyed black flycatcher, Crowned hornbill,  Regal sunbird, Cinnamon-chested bee-eater, Rwenzori batis, Western Green Tinkerbird, Fine-banded Woodpecker, Strange Weaver, Western Green Tinker bird, Red-faced woodland Warbler, Dwarf Honey Guide, Rwenzori Turaco, Blue-headed Sunbird, Rwenzori Nightjar, Yellow-crested Helmet Shrike, Kivu Ground Thrush and much more.
Mt. Rwenzori National Park
Rwenzori Mountain National park has a record of over 217 species of birds recognized and 8 of these are limited to species of the Albertine endemics which is only second to Bwindi Impenetrable forest that has 24 restricted range species of the birds. Look out for; Dwarf Honey Guide, Rwenzori Turaco, Red faced woodland warbler, Bamboo Warbler, Dusky and Shelley's Crimson-wing, Golden Winged sun bird, Purple breasted sunbirds, African Long-eared Owl, Scarlet tufted malachite Sun bird, Olive Woodpecker, Strange weaver, Guinea Congo, Kivu Ground Thrush, Tiny and Scarlet-tufted Malachite Sunbirds, Rwenzori Nightjar, Ribon Chat, White-collared Olive-back, Grauer's Cuckoos Shrike, Rwenzori Batis, Barred Long-tailed Cuckoo, Handsome Francolin, Western Green Tinker bird.
Bigodi Wetland in Kibale National Park
Bigodi swamp is one of the areas of interest in Kibale Forest National Park with mammals and over 200 species have been recorded whereby bird watchers are advised to visit this paradise. Here look out for; Great Blue Turaco, Black and White Shrike-flycatcher, Blue breasted kingfisher, Crowned Eagle, Superb Sunbird, Grey-winged Robin-chat, Green breasted Pitta, Black bishop, Yellow Spotted Barbet, Papyrus Gonolek, Yellow Billed Barbet, Purple breasted Sunbird, Dusky Crimson-wing, White-tailed Ant-thrush, Brown-backed Scrub-robin, Abyssinian Ground Thrush, Hornbills, Brown throated wattle eye, weavers, White-breasted Negro-finch, Cuckoos, Black Crowned Waxbill, Black bee- eater, White-spotted fluff-tail, African Pitta, Yellow rumpled tinker bird, Hairy breasted Barbet and many more.
Semliki National Park
Semliki National Park is one of the top birding destinations in Uganda with over 441 recorded species.  There are 46 Guinea-Congo biome bird species which cannot be found anywhere else in East Africa, 35 of these are only found in 2-3 other parts of Uganda and 5 Albertine Rift endemics species. Species to look out for include; Maxwell's Black Weaver, Nkulengu Rail, Red-billed helmet-Shrike, Yellow-throated Cuckoo, Piping Hornbill, Red-billed Dwarf Hornbill, Black Dwarf Hornbill, Great blue and Ross's Turaco, White-crested Hornbill, Black-winged Starling, Black-casqued, Wattled Hornbill, Long-tailed Hawk, Red-rumped Tinker bird, African Piculet, White-throated Blue Swallow, Black wattled Hornbill, Yellow-throated Nicator, Leaf-love, Swamp Palm Bulbul, Lemon-bellied Crombec, Maxwell's Black Weaver, Crested Malimbe, Red-bellied Malimbe, Blue-billed malimbe, Chestnut-breasted Negrofinch, Orange-cheeked Waxbill, Congo Serpent Eagle, Lyre-tailed Honey guide and many more.
Lake Bunyonyi
Meaning "the place of little birds", Lake Bunyonyi takes its name from the abundant birdlife that call it home. All the 6 Islands around it have got many bird species that can be enjoyed by many bird watchers that visit the Lake. Over 200 species are found here and some of these include: African Harrier Hawk, Pied kingfisher, Egrets, Cinnamon-chested Bee eater, Grey crowned crested crane, Malachite kingfisher, Black heron, Grey shrike, Great cormorant, Cardinal woodpecker, Bronze manikin, Streaky seed eater, Pied wagtail, Fan-tailed widow bird, Bronzy sun bird, Hadada ibis, Speckled mouse bird, Golden-backed weaver and Black-headed weaver.
Mabira Forest
This is the most significant forest reserve closest to the city centre and the forest boasts over 315 bird species with a record of 74 bird species of Guinea-Congo Forests biome that occurs in Uganda. While here, be ready to sight out different bird species like; White-billed kingfisher, Yellow-spotted Barbet, Grey and Buff-spotted Woodpeckers, Red-capped Robin-Chat, African Dwarf-kingfisher, Yellow-throated Tinkerbird, African Pied Hornbill, Grey Parrot, Hairy-breasted Barbet, African Shrike-flycatcher, Dusky Long-tailed Cuckoo, Black-shouldered Nightjar, Black and White Casqued Hornbill, Yellow Billed Barbet, Cassin's Hawk Eagle, Blue-throated Roller, Cassin's Honeyguide
What to carry on your birding safari
When packing for a birding safari, proper packing is essential. Keep your equipment safe and minimize luggage difficulties. Below are some of the requirements you will need to carry before setting off for your birding tour.
Field clothing
Wearing something long protects your body from the bites and burn. Clothes should be light and with neutral safari colors whether for ladies or gents since temperatures get high and cool times of the day are generally mild. Don't forget to carry along your birding hut and the boots.
Camera
Pack extra photo batteries, memory cards, cleaning tools or other camera accessories as well. This can be especially crucial when seeing unfamiliar birds or birding in foreign regions and you won't want to forget your camera.
Field Guide Book
Choose guide you are comfortable using and that are a good size for guide use, without being bulky or over whelming for your luggage. You may need several different guides depending on the length of your trip and the number of destinations. You can also download the necessary guide book then use on your phone since the world is going digital, in this way you can avoid carrying bulky stuff.
Binoculars
Spotting birds on any safari needs a pair of binoculars to spot them in the air and trees. You will definitely want to capture that moment whether for a Bee-eater or a weaver bird, so don't forget to purchase one because you will need it for the identification of the birds.
A field bag
Your field bag is essential to carry your gear, no matter where you may go birding. you will need a suitcase to carry all of your birding safari essentials but then you will also need to carry a field bag.
Best Time for Birding
Uganda birding can be done throughout the year however the best season for a birding safari is during the dry season in the months of January to March when forests are not slippery for hiking.
Birding safaris
Enquire/Request a Trip Quote