The Safari Land Cruisers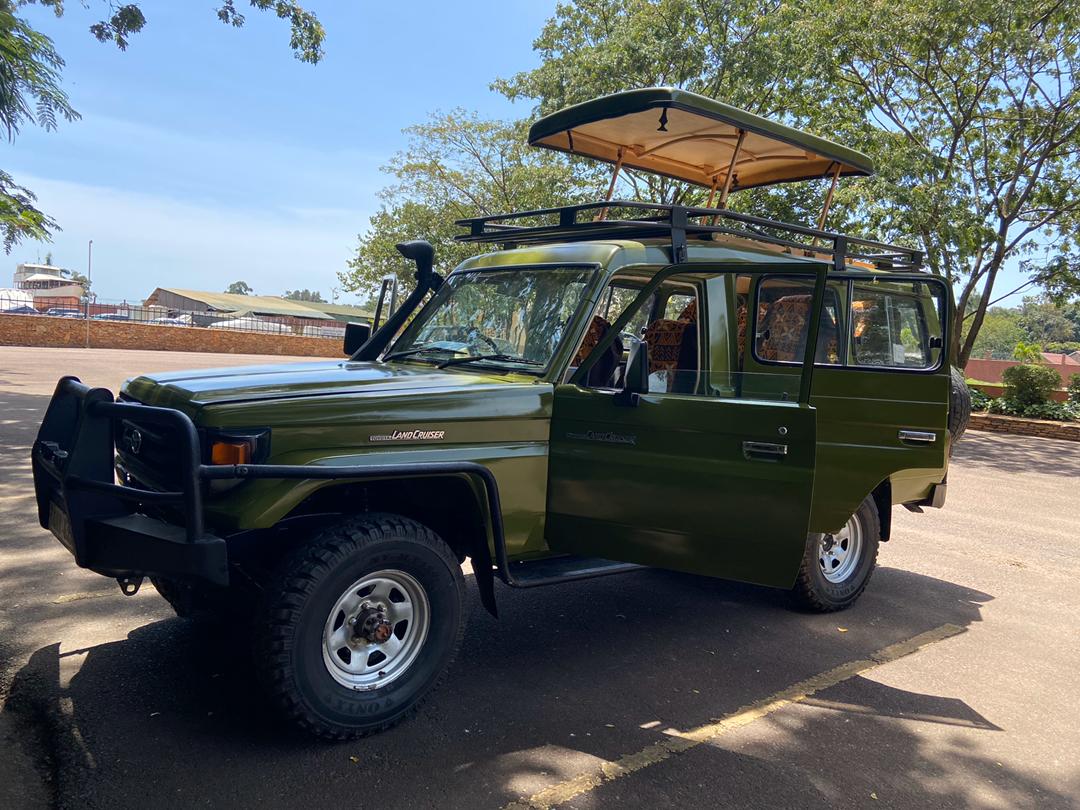 The Safari Land Cruisers: This has been the most popular safari car used throughout centuries for park safaris and long-distance road trips in Africa and across the globe. Beautifully built for off-the-beaten-track trips, the 4×4 land cruiser is guaranteed to give you a smooth and comfortable ride. This car can accommodate up to 7 people with an extended version carrying 9 passengers; the customized safari vehicle consists of a pop-up roof that offers tourists a chance to pop their heads out and get clear views of the wildlife and nature during game drives but that's not all, it also comes with a cooler box for drinks without forgetting the well-spaced seats and back-up tyres. The safari land cruiser is the ideal car to hire for camping trips, park safaris, filming, projects as well as photography. We offer you the land cruiser along with a well-trained driver guide but if you prefer self-drive, then that can be arranged as well based on your driving experience.
Rates– From US$ 120 per day with driver, excluding fuel and for the extended safari land cruiser- from US$ 150 per day. To hire a safari land cruiser in Uganda for guided or self-drive road trip, simply contact us via our emails at info@entebbeairporttaxiservices.com or call us direct on +256772699342/ +256755658818/+256783289987 to speak to the reservations team.   
Contact
Information
Email: info@entebbeairporttaxiservices.com
reservations@entebbeairporttaxiservices.com
Tell: +256783289987
+256772699342
Fill in the form below to get to  Us