Executive Land cruiser V8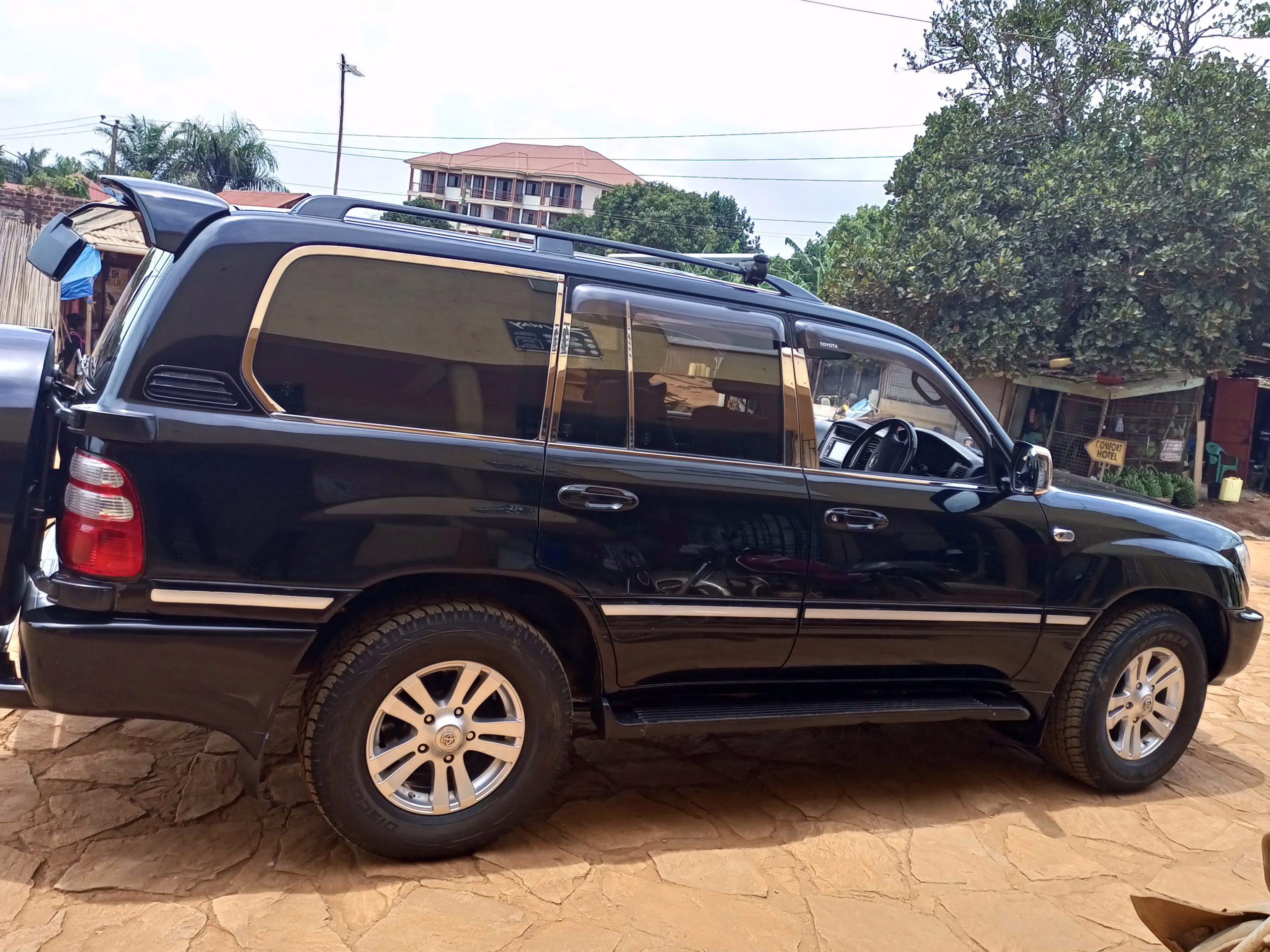 The legendary land cruiser V8 has been further refined and reinforced because it ensures robust build and durability as it tackles the most challenging desert tracks and mountain ranges for more than 60 years. With a striking design, improved capabilities, luxurious interior, the land cruiser is the ultimate 4×4. It is a broad yet sleek, solid yet stylish and it always delivers the perfect blend of rugged strength and refined comfort. The Land cruiser V8 is fully equipped with innovative features that help you navigate tricky terrain and safely find your destination.
The new Toyota land cruiser helps you overcome the most grueling obstacles; the refined Multi-Terrain Monitor gives you eagle eyes of your surroundings, while a display of the steering angle provides handy assistance. The Multi-Terrain Select allows you to tackle off-road surfaces. The land cruiser's robust build and durability has tackled on the most challenging desert tracks and mountain ranges. This car is not just about tough protection but it offers a comfortable and peaceful drive thanks to sound-absorbing and noise-cancelling materials. The exterior design of the land cruiser celebrates genuine strength, exceptional functionality and refined comfort in equal measures. The carefully considered interior creates an instantly luxurious atmosphere. In the land cruiser, luxury has never felt more confident.
Rates- From US$ 130 per day without driver, excluding fuel and for the land cruiser V8 – from US$ 150 per day with driver. To hire a land cruiser V8 in Uganda for guided or self-drive road trip, simply contact us via our emails at info@entebbeairporttaxiservices.com or call us direct on +256772699342/+256755658818/+256783289987 to speak to the reservations team.  
Contact
Information
Email: info@entebbeairporttaxiservices.com
reservations@entebbeairporttaxiservices.com
Tell: +256783289987
+256772699342
Fill in the form below to get to Us