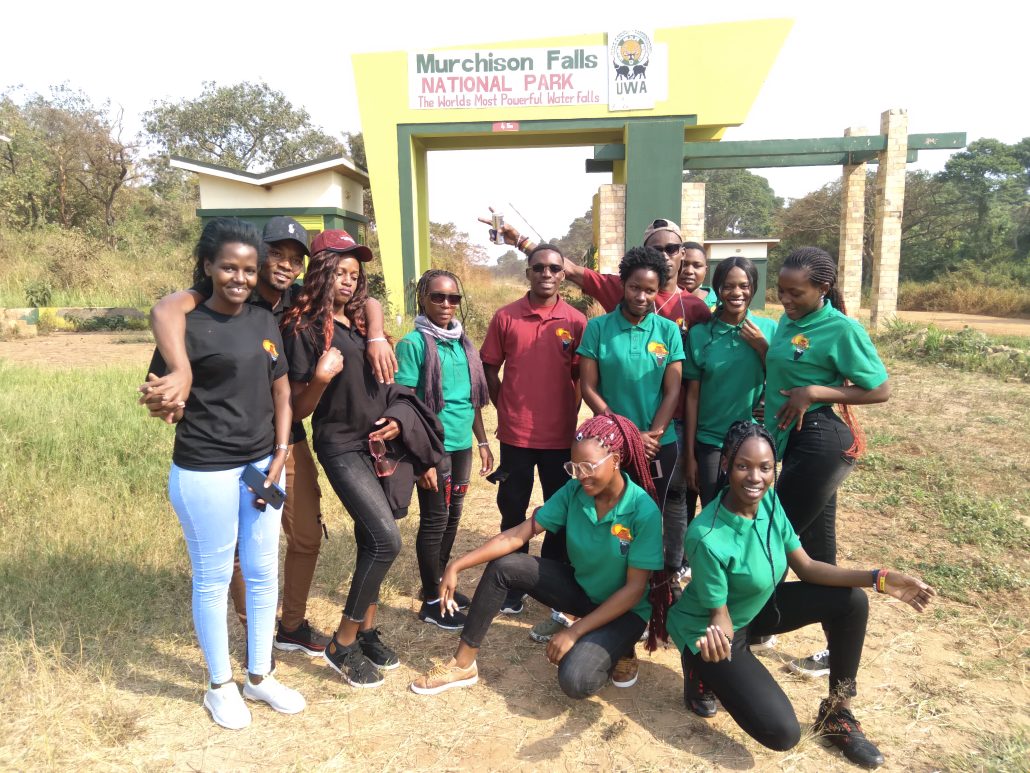 Safari Tours : Great Nest Image safaris specializes in organizing sightseeing tours in Uganda, Kenya, Tanzania and Rwanda, so come experience true wilderness and adventure in the "Pearl of Africa". Our package prices are pocket friendly with a wide range of tour options perfect for families, small groups as well as business and solo travelers. Whether you are interested in water sports, nature, bird watching, primate tracking and trekking, launch trips, city excursions, mountain hiking, game drives or prefer to sit back and relax at the beach or lodge, we will be more than delighted to help you plan your itinerary. When you book with us, rest assured you will be in the hands of the professionals who are well trained with experienced tour guides who have been to almost all national parks and other destinations in Uganda. all our safari cars are in good condition, with a pop-up roof and adequate cargo space in rear ensuring you enjoy every bit of your holiday. Our packages take you to different destinations with a list of activities that is endless and that's why we are here to help you make the right decision that fit your budget.
Why have a Uganda safari?
Things that make Uganda good for a safari are; gorilla trekking Bwindi Impenetrable Forest National Park and Mgahinga Forest National Park because Uganda is home to half the population of Mountain Gorillas in the world (over 400 mountain gorillas), climb Mount Rwenzori to the Margherita peak, see the tree climbing lions in Queen Elizabeth National Park, enjoy white water rafting on the Nile not forgetting the most powerful water fall in Murchison Falls National Park among others. With over 1000 bird species, makes it a top birding destination in Africa.  You will engage in sightseeing of Uganda's savanna, wildlife, lakes and rivers and Uganda is one of the most hospitable countries in the world thus making it the best cultural safari destination in Africa. Uganda is a better country for a safari compared to other East African countries because it is home to the big five; lion, elephant, leopard, buffalo and rhino. The country has also got Eastern Mountain Gorillas that you cannot find in most of the African countries such as Kenya, Tanzania, Botswana, South Africa to mention a few. Besides the ordinary safari, you will be able to engage fishing adventures and catch different fish species such as the Nile perch, tilapia, cat fish, mud fish and many more.
Booking with a tour company
There are a number of safari companies in Uganda and among the best Uganda safari companies is Great Nest Image safaris. It's very important to find out whether a tour company belongs to a certain professional association such as Association of Uganda Tour Operators, Uganda Tourism Board, Tourism Uganda, Africa Tour Operators etc.
MUST GO PLACES WHILE ON A SAFARI IN UGANDA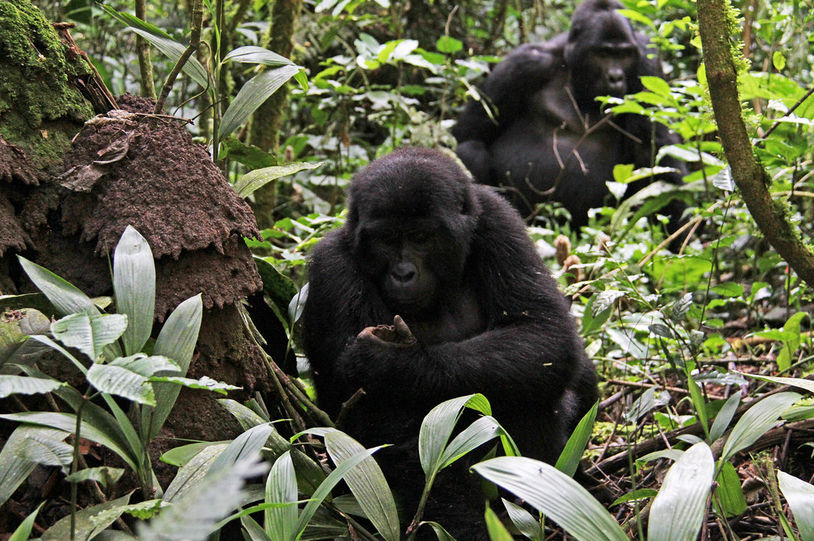 Bwindi Impenetrable Forest National Park
The world's highest population of mountain gorillas are found in Bwindi Impenetrable Forest National Park. The Park is a home to over 400 Eastern Mountain gorillas. These gorillas share 98% of our DNA which makes them our closest cousins and they are actually the world's largest apes. Besides gorilla trekking, you can engage in the gorilla habituation experience, which gives you enough time (4 hours) to spend with the gorillas seeing them engage in their daily activities and more. You will also do birding, nature walks as well as cultural experience with the Batwa; the first people to stay in the forest with the Mountain gorillas. Arguably the most biologically diverse area on earth, with half of only surviving world's population of endangered mountain gorillas in the world, Bwindi National Park is a must go destination once in Africa.
Kidepo Valley National Park
Kidepo valley national park also known as "the true African wilderness" is by far Uganda's top wildlife safari destination covering an area of 1442 square kilometers located in the uncharted northern region of the country also known as Karamoja, the Kidepo valley never ceases to amaze those interested in a unique safari experience, and cultural extravaganza. This means you have the land of Eden for yourself to view a plethora of game such as lions, giraffes, leopards, elephants, antelopes, cheetahs, buffalos and hyenas. The Park is also the only national park where you can see ostriches and cheetahs in the wild. You can also take a guided hike to meet the ethnic Karamoja people; learn about their ways of living, take part in their culture such as food and dancing.
Queen Elizabeth National Park
This medley of wonders is by far Uganda's most scenic and visited national park in Uganda. a massive variety of habitats including the savanna grassland mixed with various kinds of trees and grassy plains as well as different swamps and volcanic features which include volcanic cones and deep craters. The tropical rain forests give the park its distinctive look. Queen Elizabeth National Park is an ideal place to sight animals, go birding because the park has got over 612 bird species, cruising on kazinga channel, chimpanzee tracking in Kyambura Gorge and the tree climbing lions in the Ishasha sector.
Murchison Falls National Park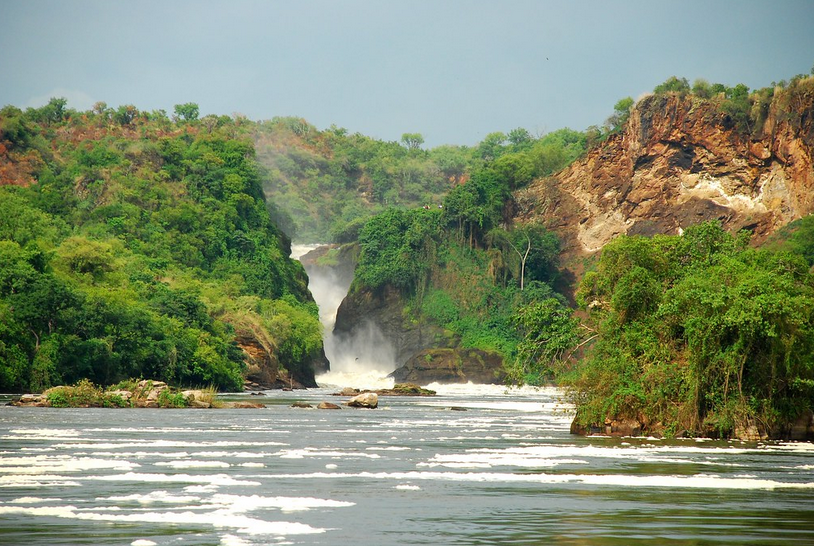 Murchison falls national park also known as "the world's greatest waterfall" famous for its powerful waterfall where the Nile waters spray dramatically and violently out of a narrow gap between the rocks, covering its surroundings in a fine layer of spray. Below the cascades, the Nile widens out and to either side of the river, visitors will see crocodiles, buffaloes and hippos going about their daily lives. Murchison falls has a fantastic array of wildlife residing within its confines and it is home to four of the big five with only rhinos missing from the menagerie. Take a boat trip on the Nile and watch the lovely landscapes of the park slowly drift before your eyes.
Kibale Forest National Park
The Park has the greatest density of primates in East Africa, so makes it a wonderful addition to any safari. There is a total of 13 species to be found here which, aside from chimpanzees, includes the black and white colobus, grey checked mangabey, the endangered red colobus, blue monkey, potto, olive baboon, bush baby, red-tailed monkey, vervet monkey, L'Hoest monkey and more. The fascinating chimps tend to be heard before they are seen and their screams pant hoots and barks are used by our local tracking experts to bring you even closer to them. Once you locate the chimps you can usually spend up to one hour with them before the forest walk continues in search of other primates. The Park also has mammals but had to sight due to the thickness of the foliage such as buffaloes, African forest elephants, sitatunga to mention a few.  You will however see a huge variety of birdlife, as there are over 300 bird species that live within the forest such as the endemic Kibale forest thrush, African grey parrot, the great blue turacos among others.
Lake Mburo national park also known as the "whispers of the wild" is Uganda's nearest and smallest savannah park. The Park contains much woodland because there are no elephants to tame the vegetation. The Park consists of over 313 bird species like the African grey heron, Nubian woodpecker, pelicans, common francolin to mention a few, over 68 mammal species; zebras, impalas, elands, oribis, buffaloes, hyenas, topes, wild pigs and the only park with 6 fish species and the common ones are Tilapia, lung fish tilapia, Nile patch, cat fish, tiger fish and more.
Mountain Rwenzori National Park
This mystical challenge stands on 5109m high and is the third highest mountain range within Africa after Mount Kilimanjaro of Tanzania and Mountain Kenya. The Park is home to one of the most beautiful landscapes in the world. Located in the Rwenzori mountains and nearly 1000 kilometers squared in size, the park was named a UNESCO World Heritage Site because of its extraordinary natural beauty. This mountain has also got 6 peaks including Mount Baker at 4,843m, Mount Stanley which is 5,109m, Mount Speke at 4,890m, Mount Emin at 4,715m, Mount Savoia at 4,627m and the highest peak is Margherita peak at 5109m and it also ranks the Rwenzori as 3rd highest African mountain range.
Semliki national park the "true birders Heaven" located in Bundibugyo district along the border of Uganda and the Democratic Republic of Congo. It covers an area of 220 square kilometers with over 53 mammal species and 11 species which are endemic to the park. The Park has East Africa's only remaining lowland rainforest and the forests in the park are an extension of the great Ituri forest in the Democratic Republic of Congo creating conditions typically seen in Central Africa. The forest extension has enabled the park to attract bird species not commonly seen in East Africa making the park one of the best places for bird watching in Uganda. Not only is the park a birder's haven but also a home to two fascinating hot springs (the Sempaya hot springs); male hot springs known as Biteete and the female hot springs known as the Nyasimbi.
Mabamba swamp is one of the best places in Uganda to spot the highly sought-after shoebill in its natural habitat. Regularly featured on tourism brochures are these appealingly rare birds with their pre-historic features and oversized yellow bill. Bird watching here is achieved mostly by a canoe, where you'll navigate waterways comprising lily pads and papyrus swamp. The swamp has over 260 bird species and the notable birds include the pallid harrier, blue swallow, papyrus yellow warbler and many more.
The Entebbe golf course is the oldest of all the golf courses in the country and is situated in a valley off the main road and near the shores of Lake Victoria and was set up by the British colonial administrators in 1901. The Entebbe golf course is an 18-hole golf course which hosts different international and local tournaments. The green and well-manicured lawns catch the eyes of the visitors who come into the country. Everyone is welcome to play golf on the grounds as long as he/she can afford the fee which is paid at the golf club office. Besides the golf course, there is a cricket oval and basketball court for members of the club. There are also indoor games like darts, snooker and more.
Are you interesting in experiencing the Heart of Uganda?  The story begins with Lake Victoria, which is the birthplace of the Nile River. This is Africa's largest lake shared by three countries; Uganda, Kenya and Tanzania and boasts one of the world's largest ecosystems.  The lake was named in 1858 by a British Explorer "John Speke" and receives its water from thousands of small streams such as River Kagera and rainfall. Lake Victoria is the perfect place for those that find serenity in looking at the water, enjoy boat cruise, fishing excursions and catch the sun drown into the vast water body. There is also much natural beauty and wildlife to see here; from scenic mountain views to islands beaches, and various birds and animal species.
Ngamba Chimpanzee Sanctuary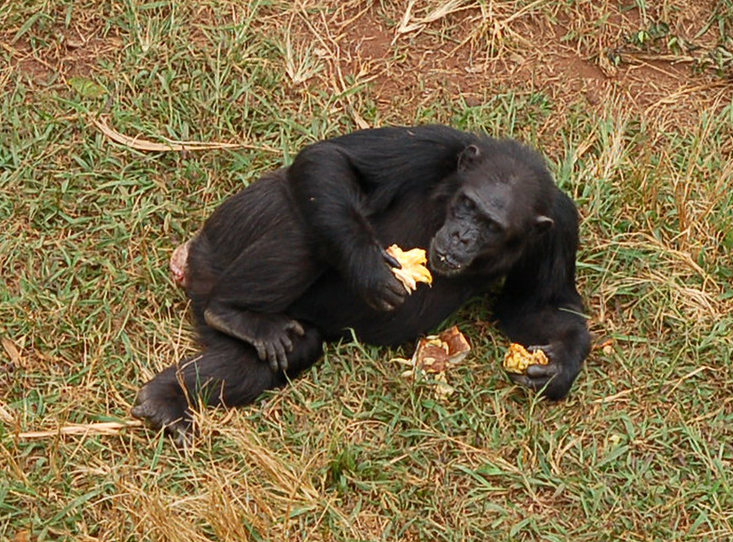 Situated just 23 kilometers southeast of Entebbe in Lake Victoria, the Ngamba Chimpanzee Sanctuary was established in 1998 to provide the traveler with a place to observe these intelligent great apes in a natural habitat. The chimps you are likely to see on this island are orphaned, having been saved from a life of captivity by the Uganda Wildlife Authority. Here they are offered care and rehabilitation in the safe-haven of Ngamba; a fenced environment where they can roam freely and are fed twice daily from viewing platforms.
The Ssese islands are a group of islands found in Lake Victoria with most of them under Kalangala district; the most notable one is Bugala island where the district headquarters are found. This is the most developed and visited island of all the 84 Ssese island. Bugala has got fancy resorts for accommodation and a number of activities one can engage in such as swimming, sunbathing, primate viewing, canoeing, nature walks, sport fishing, quad biking, to mention a few.
This sanctuary is Uganda's only habitat to the white rhino species located in Nakasongola district and was setup to conserve Rhinos which will later be reintroduced in areas that once had them, before they were poached to zero. A visit to the Ziwa rhino sanctuary is always a good addition to the safaris to Murchison falls national park.
Uganda is blessed to be one of the few countries where the Equator passes which is located just 72 kilometers, along Kampala-Masaka Highway in Kayabwe, Mpigi district. While at the Equator, try out the exciting water experiment to see how water swirls in opposite directions when poured at different spots of the northern and southern hemispheres. You can also get the iconic photo of you standing right in the middle of the Equator landmark, being in both the southern and northern hemisphere at the same time with just the imaginary line of the Equator cutting across.
Uganda Wildlife Education Centre (Entebbe Zoo)
The Uganda wildlife education centre; established as a zoo in 1952, is found in a small tropical forest on the shores of Lake Victoria in Entebbe. It began as a sanctuary for injured and rescued animals from Uganda's national parks before turning into a zoo. The Uganda wild life education centre has got most of the wildlife species that you can as well find in protected areas across the country apart from a few like mountain gorillas.  While here, expect to come across different wildlife such as pythons, chimpanzees, monkeys, cobras, lions, elephants, warthogs, buffaloes, cheetahs, hyenas, tigers, crocodiles, the otters, rhinos, baboons, zebras, giraffes, waterbucks, leopards among others. For the bird lovers, expect to come across the rare shoebill, the great blue turaco, crested crane, parrot, the king fishers, marabou stork, the Egyptian goose, pelicans, egrets, sunbirds, common booboo etc. Besides wildlife, endeavor to take part in the different activities available for you such as; swimming, boat cruising, donkey riding, not forgetting the beautiful scenic views of Lake Victoria.
Pian Upe wildlife Reserve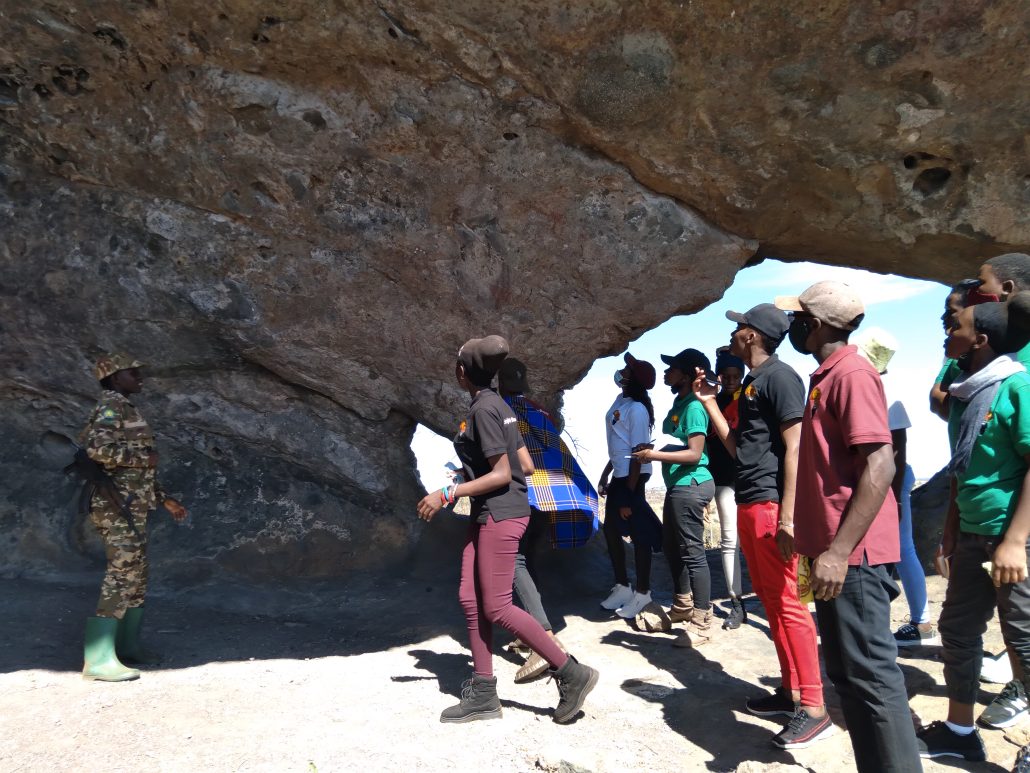 This is the second largest wildlife reserve after Murchison falls national park, found in the Karamoja region covering an area of 2788 square kilometers featuring predominately woodlands and savanna grassland. Because of its close proximity to the Kidepo Valley National Park, you are likely to glimpse ostriches here as they are mostly found in the national park. There are two pastoralist tribes that are found here that the reserve derived its name "the pian" which falls on the Karamoja side and "the Upe" on the Kalenjin speaking also known as the Pakot on the Kenyan side. This reserve protects animals such as the bush pigs, Jackson's hartebeest, eland, reedbuck, baboon, cheetah, Roan antelopes and buffalo in addition to water snakes, rock pythons, puff adders, chameleons, savannah monitors and geckos.
It is located in the south-central part close to the shores of Lake Victoria and a home to a steady expert community and also offers plenty of things to see and do. Some of the beautiful places to tour in Kampala include; art galleries, temples, cathedrals and museums that include the popular "Uganda National Museum". You can also browse throbbing markets such as the Owino Market (said to be the largest market in Central-east Africa) for food, clothing and crafts. The capital also offers a good range of hotels for accommodation, restaurants for fast foods and bars for enjoyment and relaxation. While in Kampala, you can taste the frenetic energy of day-to-day Ugandan life between the sun-cracked streets of Central Kampala. So, when visiting places in Uganda, don't miss to check out Uganda's capital city, Kampala and the largest city with a population of around 2.5 million people.
Sipi falls is a series of 3 water falls highest being 100m, second at 85m and the third one being 65m all hanging tall in the hilly areas of Kapchorwa in eastern Uganda; the longest waterfalls in East Africa, with the rainbow at its bottom, natural showers, the best sight they have offered, one cannot resist reaching these falls. It was named after the "Sep" (a plant indigenous to the banks of the river resembling a type of wild banana which was used for treating measles and fever.  A visit to the falls gives you a chance to climb Mount Elgon on which the falls cascade down into and also gives one a chance to view the surrounding areas at a high peak and enjoy the view of the place and Eastern Uganda.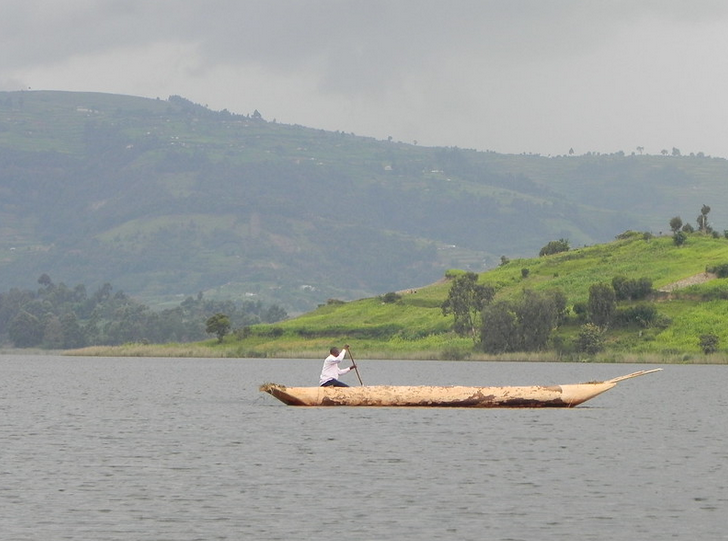 Lake Bunyonyi is the deepest lake in Africa and most beautifully, dotted with 29 islands such as the Akampene island also known as the punishment island where people from neighboring communities used to punish young girls who got pregnant before marriage; the locals used to take you by the boat to the punishment island and you would be abandoned there with no way of returning back to the shores, the Bwama and Nyuyeera islands or call them the sharp islands which were visited by  missionary Leonard in 1921. He later established a leprosy Centre in 1932 here and these leprosy victims where isolated to live on this island and be treated so that they don't affect other people. A boat cruise on Lake Bunyonyi is very rewarding as you will be able to visit several islands and also taking photos.
The mighty River Nile, the second-longest river in the world, who's largest source is in Lake Victoria. The source of the Nile is prettier due to its largest fresh water in Africa and the longest on the planet. If in doubt, visit Uganda and make sure you take a boat/canoe to the source of the Nile and that's when you will believe that indeed the source of the Nile is in Uganda and Jinja. There have been many claims that the source of the Nile is in Rwanda but the truth remains that it is in Uganda. So, visit Uganda and visit the source of the Nile.
THE WEATHER IN UGANDA
The conducive weather is another reason why the country is among the must visit destinations on the African continent. The country experiences a temperate climate which makes it possible for travelers to enjoy the various safari activities all year round for example the game drives, birdwatching, gorilla trekking, boat cruising, nature walks and many more. Be sure to take the right safari clothes suitable for an African safari, be it safaris in Tanzania, Kenya holidays or other East African holidays.
WHAT TO PACK FOR A UGANDA SAFARI?
While planning for a safari in Uganda endeavor to come with the following;
Travel documents such as visa, passport, yellow fever vaccination card, flight tickets, covid test documents, Uganda gorilla permit issued by the Uganda Wildlife Authority, cash, safari designed itinerary.

Gadgets like the mobile phones, camera, binoculars, memory card, extra battery and headlamp.

Medical kit that includes painkillers, bandages, spirit, cotton, antiseptic, anti-diarrhea, bug repellent, hand sanitizer, protective masks and more.

Safari clothes; the best clothing for safari is Khaki (light brown and olive) but don't forget the jumper, waterproof jacket, long flowy skirts, adjustable sleeves and gloves.

Safari shoes such as the light weight hiking shoes, jungle boots to track mountain gorillas and also flip-flops or sandals which you can put on during leisure.

Sun protection like the sunscreen cream, moisturizers and sun glasses.

Toiletries; wipes, teeth accessories and tampons for women.
HOW TO GET TO UGANDA
A number of prominent airlines fly to Entebbe International Airport; Kenya Airways, Fly Dubai, Emirates Airlines, Qatar Airways, Delta, KLM, Turkish Airlines, Brussels Airlines, Ethiopia Airlines, Rwanda Air, Air Tanzania the list is so big. Covid 19 guidelines include sanitation at its peak and wearing your mask is a mandatory.  Uganda is a safe country to travel in but as you plan for your safari, note that most airlines have an allowance of 20kgs so, think about what you carry in and out of the country. Its very important to leave room for souvenirs to take back home for memories as you remember the Pearl of Africa and its welcoming and hospitable people.    
Enquire/Request a Trip Quote