Imperial Golf View Hotel is a 5 minutes' drive from the Entebbe International Airport. The hotel has a breath taking panoramic view of the Great Lake Victoria and the Entebbe Golf course. The Imperial Golf View Hotel is also within a 5 minutes' walk to the famous Botanical Gardens and a 7 minutes' walk to the Wildlife Education Center (Zoo).
Accommodation/Related safaris
Accommodation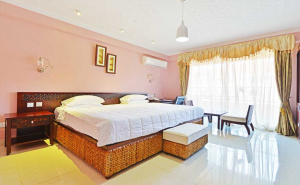 Enjoy your stay at Imperial Golf View Hotel which has a total of 269. The well- furnished luxurious rooms and suites are all air conditioned and equipped with long baths, work desks, direct dial telephone lines, in-house video and cable satellite programs on large screens, 24-hour dedicated internet access and high speed data link in guest rooms.
Facilities
Gardens
Our expansive gardens can be used for holding both conferences and receptions and have a wonderful atmosphere for weddings. We can offer the hospitality of a wedding at home, with the elegance of superb setting and staff who enjoy making weddings and receptions a worry free pleasure that you and your guests will enjoy and remember.
Conference & meeting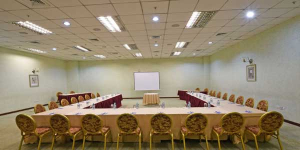 We offer conference rooms ranging from 20 to 2000 seats and are able to handle four functions simultaneously. The Imperial Golf View Hotel possesses several banquette and conference halls to host that Executive meeting, business meeting, award gala, wedding receptions and those memorable events
Activities
You can see the wildlife at the Uganda Wild Life Education Centre (UWEC), play a round of golf at the Entebbe Golf Course or go for boat rides on the lake at Entebbe Sailing Club, you may also have a day's tour of Ngamba Chimpanzee Sanctuary Island.
The hotel is the finest convention centre in Uganda and is a global landmark offering technologically advanced conference facilities.
Contact
Information
Email: info@entebbeairporttaxiservices.com
reservations@entebbeairporttaxiservices.com
Tell: +256783289987
+256772699342
Fill in the form below to get to  Us