Matheniko Wildlife Reserve
Matheniko wildlife reserve : is a conservation area situated in the Karamoja region of northeastern Uganda, north of Moroto district along the Uganda–Kenya border. It covers an area of 590 square miles with conditions similar to those found in Somalia and Maasai land in Kenya. The reserve is part of the wider Karamoja wildlife protection zone which includes Pian Upe wildlife reserve; the second largest protected area in Uganda after Murchison Falls National Park, Bokora wildlife reserve and the vast Kidepo Valley National Park. The reserve is close to Mount Elgon in the eastern part of the country and has its own rocks that stretch up to about 6.000 feet. In addition to that, the area has semi-desert conditions but with rains between the months of April and May and also in November with common vegetation which includes; the red acacia, bush willows, red spike thorns, harrisonia abyssinica and shrubs such as butterfly pea and woolly caper bush. The reserve has got historical sites such as the rocks dating back to over 3000 years ago and it's believed that the Kushites and the Nilotics are responsible for the rock paintings. The paintings offer an ideal of what life was back then and what kind of animals roamed the plains back then. This reserves and got different mammal and birds species not leaving out reptiles such as the rock pythons, smaller puff adders, harmless water snakes, the savannah monitor lizards, agama lizards, skinks, geckos, chameleons among others.
What to do in Matheniko Wildlife Reserve
Game drives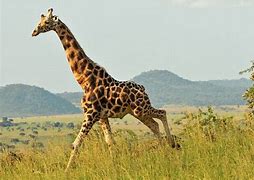 As already noted above, the reserve is a home to a respectable collection of wildlife which tourists will encounter while on their game drives and these include; the roan antelope, lesser kudu, waterbucks, cheetahs, cape buffalo, striped hyenas, serval cat, civet cat, mountain reedbucks, wildcat, spotted hyena, Uganda kobs, oribis, topis, elands, duikers, bohor reedbuck, jackals, dik-dik and many more. Tourists might also come across primate species while on their game drives such as olive baboons, patas monkey and vervet monkey, depending on what nature is willing to share.
Bird watching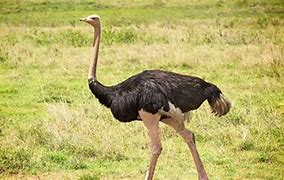 Matheniko wildlife reserve is a birder's haven for the bird lovers with rare bird species in the country such as the cattle egrets, Ethiopian swallow, verreaux's eagle, red-billed oxpecker, clappertons francolin, Abyssinian ground hornbill, black-headed plover, hartlaub's turacos, mountain yellow warbler, black-throated wattle eye, grey cuckoo shrike, lemon dove, red-billed woodpecker, dusky turtle dove and much more. So for the bird lovers, don't forget your binoculars and cameras to take pictures which you will take back home for memories.
Spot hunting
This activity is controversial among wildlife conservationists but has become popular in the wildlife reserve. Large game hunters find the terrain suitable for hunting down antelopes such as dik-dik, elands, Uganda kobs, roan antelopes, oribis, topis, waterbucks and duikers and to help control over population. The Uganda Wildlife Authority has an agreement with Karamoja overland safaris to manage this activity in the region.
Best time to visit
Matheniko wildlife reserve is open to visitors throughout the year though it receives most of its visitors during the dry seasons in the months of December to January and June to September. This is because most of the murram roads become muddy and slippery with some sections impassable after heavy rains in the months of April, May and November. All in all the best time to visit is shortly after the rains have stooped because this is the time when the park is still green and extremely beautiful offering amazing photo opportunities on the vast rocks, valleys and shrubs.
Cultural tours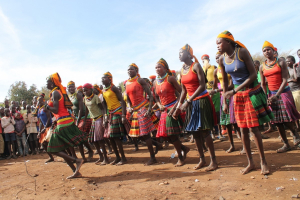 Tourists can go for cultural tours in order to see the amazing Karamojong people; their traditions, culture, behavior and values are unique and unspoiled and, this is because they have lived in isolation longer than other tribes in the country and they resist any attempt at modernization. They have been pastoralists ever since and depend on their animals for most of their dietary and economic needs. The Karamojong people have an intriguing dress code with artificially made facial and body scars that signify beauty. In addition to that, women put on beautiful beads to enhance their appearance. For tourists interested in visiting these people, the most crowing thing to a Karamojong village is attending a cultural dance show. Just like any other society, they have souvenirs for sale to tourists at reasonable prices to take back home for memories.
Rock climbing
The Karamoja plateau is marked by countless massive huge rocks and some of them are located within the Matheniko wildlife reserve. You can choose to check your hiking skills by climbing one of the large rocks in the reserve up to the top which will offer spectacular views of the large beautiful reserve, Karamoja plains and the surrounding areas.
Camping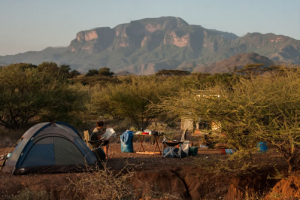 Those who are interested in experiencing the beautiful African sky, majestic sunrise and romantic sunset will find no other batter place in Uganda than the Matheniko wildlife reserve and camping during the dry seasons offers a clear view of the galaxies.
Visiting the Matheniko Community Conservation and Beekeeping Project
The purpose of this project is to enable the local people around the area to be able to earn from the project and also provide for their families other than accessing the wildlife reserve illegally to burn charcoal and collecting firewood. The project also teaches the communities how to use modern beekeeping methods that are sustainable and will help in protecting the eco system while also helping raise income for the community. The Matheniko Community Conservation and Beekeeping project is done just outside the reserve around the areas of Mount Moroto.
How to get there/Accommodation/Related safaris
Contact
Information
Email: info@entebbeairporttaxiservices.com
reservations@entebbeairporttaxiservices.com
Tell: +256783289987
+256772699342
Fill in the form below to get to  Us