Pian-Upe Wildlife Reserve
The Pian Upe wildlife reserve :  This is a conservation area in the Karamoja sub-region of northern Uganda. It is the second largest conservation protected area in Uganda and extends over 2,788km2 of semi-arid country to the north of Mount Elgon, making it the second-largest protected area in Uganda after Murchison Falls. The reserve protects a diverse selection of dry-country wildlife, ranging from patas monkey and cheetah to Burchell's zebra and roan antelope but populations are very thin and scattered. Pian Upe is a home to two pastoralist tribes; the Pian being a sub-group of the Karamoja, while the Upe are a Kalenjin-speaking people also known as the Pakot. The Pian and Upe have a history of armed conflict related to cattle rustling, having at times teamed up together to take on neighboring tribes in Kenya or Uganda and at other times have directed their violence towards each other but this has changed following the disarmament of the two tribes in 2011, making Pian Upe of interest both as potential gateway to Karamoja/Kidepo as an intriguing goal for a day safari out of the Elgon region. Wild animals such as giraffes, zebras, buffaloes, Jackson's Harte beast, Greater kudu, topi, oribi, eland and Uganda's last population of roan antelope can be spotted and the reserve is one of the few places to observe Rothschild's giraffe. Loporokocho swamp has the highest wildlife concentrations since it lies near the eastern border inhabited by Upe pastoralists who have no tradition in killing wild animals for food.  Dry country bird species can also be sighted out like the Ostrich, Jackson's Hornbill, Hartlaub's Bustard and the white-headed buffalo weaver.  Pian Upe is also a home to enormous rock pythons, harmless water snakes are also found there. In addition the vervet monkey, olive baboons can all be spotted out. The leopard, cheetah and spotted hyena are all seen quite regularly by ranger patrols and a small population of lion is present. The last giraffe was reportedly poached in 1995 and in October 2019, 15 giraffes from Murchison Falls National Park were re-introduced in the reserve by Uganda Wildlife Authority. The beauty of this game reserve is the stunning land scape sceneries with surrounding mountains and most of the time you will have the whole game reserve to yourself. A traveler can combine a safari to Pian Upe with a visit to Sipi falls in Eastern Uganda and Kidepo Valley National Park in North Eastern Uganda.
What to do in Pian-Upe Wildlife Reserve
Guided nature walks in Pian Upe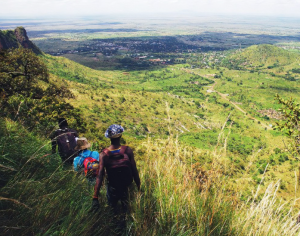 The walks can be arranged/guided by an armed ranger from Uganda Wildlife Authority. For sightseeing, look out for zebra, antelopes, baboons and many different bird species in the reserve. There are already demarcated trails in the reserve giving you the best of nature walks in northern Uganda. Baboons and antelopes are some of the main highlights of the Pian Upe nature walks.
Bird watching safaris in Pian Upe
The reserve has a population of over 242 bird species which makes Pian Upe one of the leading birding havens in Uganda and also makes the reserve second to Queen Elizabeth National Park to bird species density. You will see land's largest bird- the Ostrich only found here and in Kidepo Valley National Park.
Cultural and Community Tours
The reserve is bordered by two pastoralist tribes; Pian which is a sub tribe of the Karamojong and Upe which originates from Kenya. Their diversity of culture in terms of dances, music, meals and a number of folk tales.
Entry fees
10 US dollars per person for non-foreign residents per 24 hours is levied. 2500 Uganda shillings for East Africans.
Guided nature walks per person– 30 dollars per person
Guided game drives– 20 dollars per vehicle
Guided game drives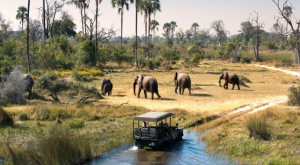 You can go for guided game drives in the plains of the reserve where you expect to see the Roan antelope and this is the only place you can see the roan antelope in Uganda. Other animals you should look out for are the cheetahs, zebras, Greater kudu, dik dik, buffalos, black backed and side stripped jackals, eland, and Jackson's Harte beast. You definitely need a 4 x 4 wheel customized safari vehicle for the game drives since most of the tracks are not clear and not yet open whereby will have to create your own game drive tracks.
Mountain Climbing and Viewing Physical features in Pian Upe
You can go for Mountain climbing to the less challenging hills of the area like Mt. Kadam, but you can also go on one of our mountaineering adventure safaris to Mountain Rwenzori National Park, up to Margherita peak, the only place with snow in Uganda.
Visit to Napedet cave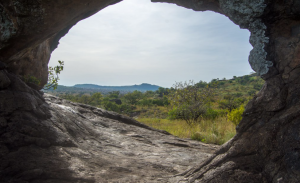 This is an old cave that is close to the hearts of people around the area. During ancient days, the cave was used as a recreational place especially for art. Drawings of baboons and other animals by the first people who stayed here are still visible to-date.
Best time to visit
January, February and March; are the best months to visit Pian Upe game reserve. This is because, during these months, Uganda is relatively dry unlike for the rest of the year. This gives you a good opportunity to make new trails with your 4×4 (driving off the main roads) something you cannot do in the rainy seasons as well as in the seasons when the grass is over grown.
How to get there/Accommodation/Related safaris
How to get to Pian Upe Wildlife Reserve
The headquarters at Murujore is situated right alongside the direct Mbale-Moroto Road, roughly 90km north of Mbale (11km north of the reserve's southern boundary) and 50km south of Nakapiripirit. Coming from the south, the first 30km as far as the junction for Sipi, this road is surfaced and in good state of repair. You'll know you've entered the reserve when, shortly after passing through the trading centre of Chepsikunya, the road crosses a bridge over the forest-fringed Kerim River.
Feel free to contact us any time and book this safari. We are here to answer any questions you may have on any of our services/ tours, we are just a phone call or few clicks away, send us an email toady …we look forward to bearing from you.
Below are some of our short and long safari packages to different Ugandan parks and other attractive places.
1 Day Uganda gorilla trekking in Bwindi
3 Days Uganda gorilla trekking safari
3 Days Queen Elizabeth National Park
3 Days Semuliki National Park safari
3 Days Kibale Chimpanzee tracking safari
Contact
Information
Email: info@entebbeairporttaxiservices.com
reservations@entebbeairporttaxiservices.com
Tell: +256783289987
+256772699342
Fill in the form below to get to  Us