K Hotels Entebbe : is a furnished luxury hotel in Entebbe, offering elegance and comfort in a soothing atmosphere, with stunning views of the great Lake Victoria. Additionally, the rooms consist of modern interiors, balconies, and comforts. These include; high-speed wireless internet, Satellite TV, executive desk, safety deposit boxes, walk-in shower and parking facilities. More so, the hotel has easy access to Kampala, connecting you to all main arteries leading out to the Uganda's natural special and diverse beauty that the country holds. Therefore, experience refined luxury of heritage and effortlessly efficient hospitality with K Hotels.
Accommodation/Related safaris
Rooms
In general, this is a well-furnished modern hotel with 48 luxury rooms and exceptional amenities.
Classic room (studio)
Occupancy 
Max: 2 Adults 1 Child
Under: 12 Year age
Relax in your cozy, beautifully appointed One Bedroom Studio with a fully upholstered bed dressed in the finest cotton linens.
Classic Suite (2 rooms)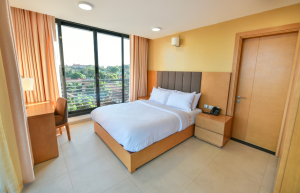 Occupancy
Max: 2 Adults 1 Child
Under: 12 Year age
The Classic Suite 2 Rooms is a peerless oasis of luxury. Here, experience complete luxury and relax in the fully air-conditioned spacious room.
Junior Lake Suite (Studio)
Occupancy
MAX: 2 Adults 1 Child
Under: 12 year age
Offering breathtaking views of Lake Victoria, this room features modern interior and guests can also enjoy complimentary high-speed Internet access. In addition, these elegant hotel rooms also provide Multi cuisine restaurant and Roof top lounge for all day dining.
Classic Lake Suite (2 Rooms)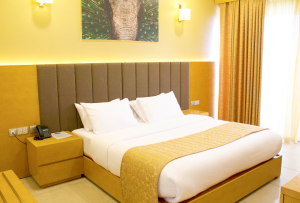 Occupancy 
Max: 2 Adults 1 Child
Under: 12 year age
The Classic Lake Suite (2 Rooms) is amongst the most luxurious and spacious rooms. It offers refined luxury with a complement of warm and efficient services. This suite includes many premium features to enhance comfort and convenience during your stay.
Facilities
Restaurant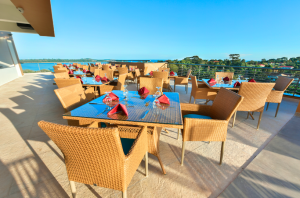 K hotels offers fine Rooftop Dining with wondrous views of the great Lake Victoria. Otherwise, indulge yourself in a refreshing, relaxed vibe with a personalized luxurious meal.
Swimming pool
Escape your own paradise by lounging in the rooftop infinity pool with great panoramic views of Lake Victoria. The exclusive rooftop pool is open from 8:00 AM sunrise till 8:00 PM sunset. In fact, you can unwind and take a relaxing dip under the deep blue sky with a standby lifeguard and swimming coach alongside.
Gym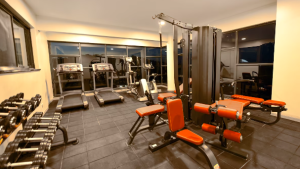 Rejuvenate and restore yourself in the luxuriously spacious one-of-its-kind Rooftop Gym with a breath-taking view of the city. In brief, shelve your fitness goals in comfort with Treadmill, Cycles, Weight Lifting facilities along with a free Trainer.
Conference & Meetings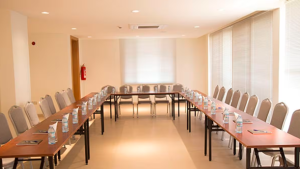 The refined conference room is paired with high-speed internet and can hold up to 100 guests. Above all, the enthusiastic staff is dedicated to anticipating your every need.
Hall Facilities
Seamless Audio-Visual Equipment

Projector

PA Systems

Flip Charts

Stationery

Buffet

Private Bar-Lounge
Our Safaris
4 Days Kidepo valley park safari
5 Days Uganda gorilla and wildlife safari
6 Days Uganda gorilla and wildlife safari
7 Days Uganda holiday adventure
8 Days Uganda gorilla chimpanzee and wildlife safari
9 Days Uganda chimpanzee gorillas and adventure safari
11 Days gorillas, chimpanzee and wildlife safari
12 Days Uganda primates and wildlife safari
15 Days Uganda adventure and wildlife safari
16 Days Uganda primates and wildlife safari
17 Days Uganda gorillas and wildlife safari
18 Days Uganda gorilla, chimpanzee and adventure safari
Contact
Information
Email: info@entebbeairporttaxiservices.com
reservations@entebbeairporttaxiservices.com
Tell: +256783289987
+256772699342
Fill in the form below to get to  Us