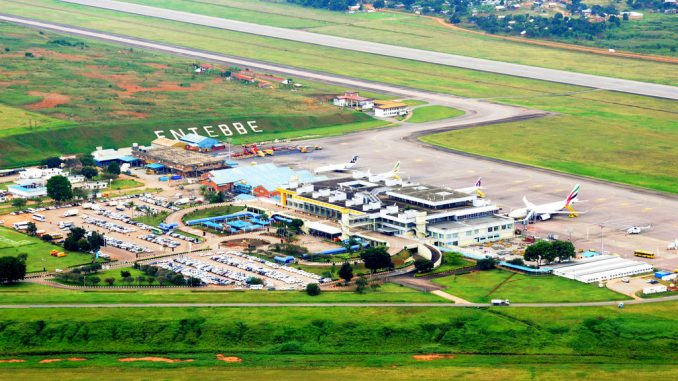 Entebbe City Tour:  Entebbe city is in Central Uganda located on Lake Victoria peninsular, a few metres north of the Equator and approximately 40km south of modern capital Kampala in Wakiso district. It was capital of Uganda during the colonial era and became a British colonial administrative and commercial center in 1893 when Sir Gerald Portal used it as a base and it was once the seat of government for the Protectorate of Uganda prior to independence in 1962. Entebbe was named Entebbe International Airport in 1951, Uganda's largest commercial and military airport, best known for the dramatic rescue of 100 hostages kidnapped by the militant group of the Revolutionary cell's organizations. It's the location of the State House, the official office and residence of the president of Uganda. In 1913, Sir Frederick Treves described Entebbe as "the prettiest and most charming town of the lake". The word came from Luganda language "entebe" meaning "chair or seat". Entebbe was a cultural site for the Mamba clan deriving the Luganda phrase 'Entebe za Mugala' literally meaning the 'Headquarters' where the Baganda chief sat to adjudicate legal cases.
Tourist attractions in Entebbe City
The extensive Entebbe botanical gardens
The Entebbe botanical gardens was laid out in 1898 and lies at the shores of the world's fresh water lake, Lake Victoria situated at the Equator line. It is an attractively laid-out fix of indigenous forests, cultivation, horticulture and a bird paradise where tourists can go for bird watching and some of the bird species include; red chested sunbirds, marabou stork, black-headed heron, hamerkops, long tailed cormorant, pied kingfishers, back headed Gonolek to mention a few. The garden is also a favorite place for botanists boasting with over 300 species of plants ranging from tropical, sub-tropical and temperature zones, besides several shrubs, butterflies and other plants regenerated naturally over the years. Botanical garden is a habitat for tree squirrels and monkey species such as the black and white colobus monkey, red-tailed monkey, vervet monkeys and may more. The spider webs are also another interesting factor with different types of spiders to be seen. Tourists can get a nature guide walk at the rocky area near the magnificent lake and to the forest canopy with breath taking views while viewing more bird species and getting enchanted with the cool breeze.
Entebbe Golf Club
This is the oldest golf course in East Africa and was established in 1900. This golf club is located a few yards away from the shores of Lake Victoria surrounded by the in the Uganda Wildlife Education Centre, (formerly Entebbe Zoo), which is well endowed with Rhinos, Lions, Giraffes and others. Golfers will surely enjoy the nice refreshing breeze from the Lake to the Zoo animals cheering their good shots.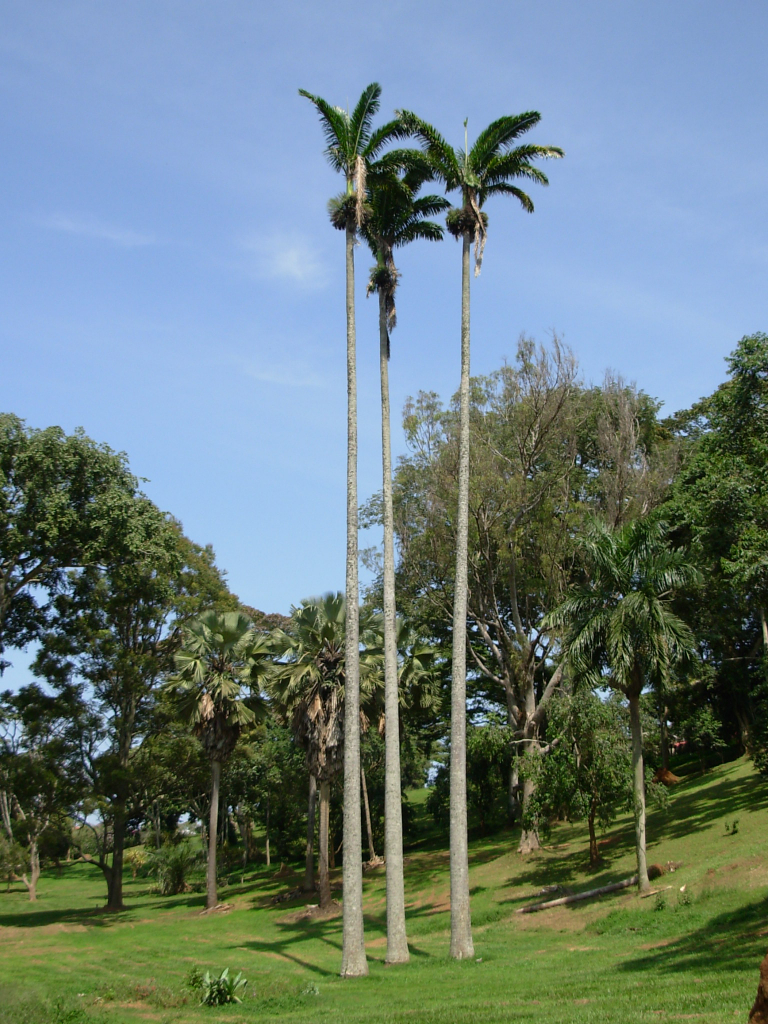 The Uganda Wildlife Conservation Education Centre (ZOO)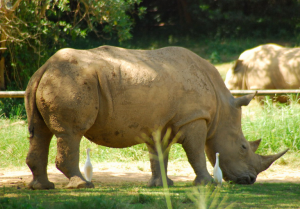 The Entebbe Zoo was established as a sanctuary for orphaned and injured or rescued wild animals in 1950 and was founded by the colonial government with help from the Wildlife Conversation Society. Later in 1960, it became a traditional zoo where people would go to sight famous African wildlife. While at the zoo, you can have a comprehensive interpretation and briefing on the animals. It is filled with animals such as white rhinos, lions, giraffes, warthogs, crocodiles, peacocks, parrots, shoebills, marabou storks, elands, impalas, African rock pythons, kobs, zebras, leopards, crested cranes, with over 120 species of birds and 23 species of primates (black and white colobus monkeys, Debraza monkeys, vervet monkeys etc.) that can be sighted while on nature walks. Apart from animals the zoo also has abundant plant life (flowers, herbs and shrubs) and butterfly species like the Papilio Zalmoxis hewitson and Graphium Antheus among others. For those who want a more in-depth educative experience at the zoo. A guide can be hired at a fee of $10 to show you the animals and answer all your questions but also you can tour the zoo on your own after paying the entrance fee.  One can also take a boat along the shores of Lake Victoria for a chance to spot birds like the African kingfisher, African fish eagle, red chested sunbird and many more.
At UWEC you could get up close with the chimpanzees. While tracking Chimpanzees in Kibale National Park is rewarding, here you get to play and interact with the chimps as much as you want. You can also participate in the Behind-the-scenes tour where you get a chance to prepare the animals' food, take part in health checks and bring the animals back to their shelters. Or, you could be a keeper for a day which is a more hands on tour where you take part in feeding some of the animals. Hang around with the animals as a zookeeper for a day.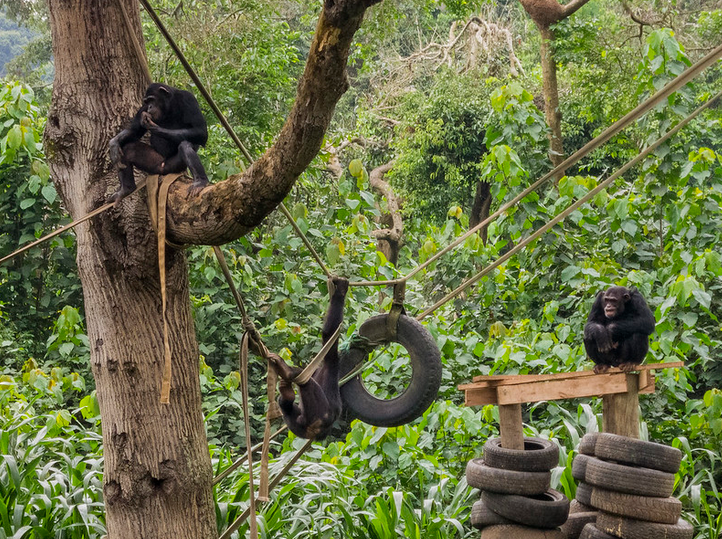 In conclusion, the zoo is a place for all, adults and children. The guides are quite informative and the experience is fun and exciting. It is not exactly a national park but the animals still feel at home in their respective enclosures and as a conservational area, the animal's comfort is what really counts.
Reptile Village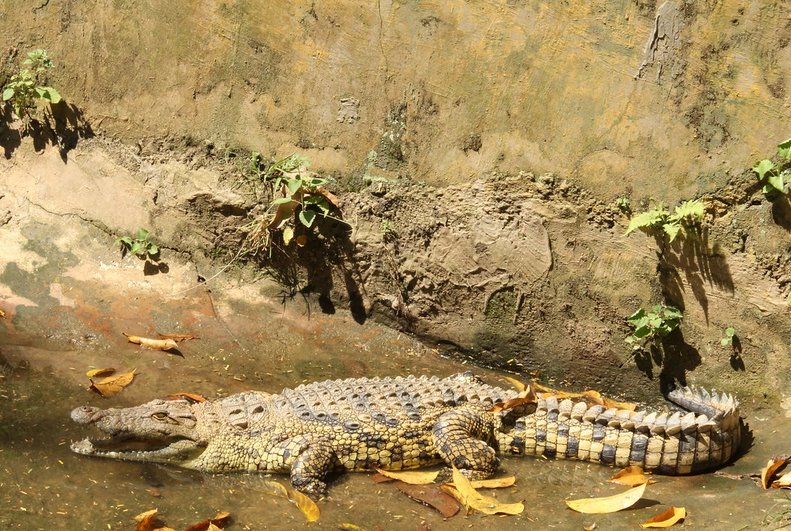 This village lies on the northwestern edge of Entebbe, 3km off the main road. The village's major function is to educate people about reptiles so that they can overcome their fears and take interest in their conservation. Reptile village has over 20 reptile species like the boomslangs, the Gabon viper, forest cobra, leopard tortoise, Nile Monitor and Jackson's chameleon. Visitors are even given an opportunity to lift the rock python under the supervision of the reptile guides. The guides are quite informative and often share intriguing facts about the reptiles in the village. At the extreme edges of the sites, one can enjoy the sight of the swampy areas which are habitat to different reptiles, birds and monkeys inclusive. Around the swampy areas, tourists in reptile village can as well enjoy adventurous activities such as canoe cruising in the manmade river around and sport fishing as well. Today, the village is enclosed in a fence and three large concrete structures stand in the middle as the home for reptiles.
Ziika Forest
The Ziika forest is among the many small forest in Uganda that has got exclusive mature trees and best for bird watching from Entebbe Road. Ziika means "overgrown" in Luganda language. A small trail network explores the forest at ground levels while a high metal tower provides a birds' and monkeys' eye view across and at the top of the forest canopy. This forest has numerous forest which is one of the main attractions you need to visit while on your safari to Uganda. Bio diversity of swamps that is full of crocodiles, grasslands as well as forest types which spreads to Lake Victoria. There are over 140 types of woody plants, 60 moth types, leopards, snakes, mosquitoes, monkeys and antelopes that are found in this forest. This forest, say many birders, is a great place for bird watching yet also has a great educational advantage. For those interested in forest exploration this is the place to be.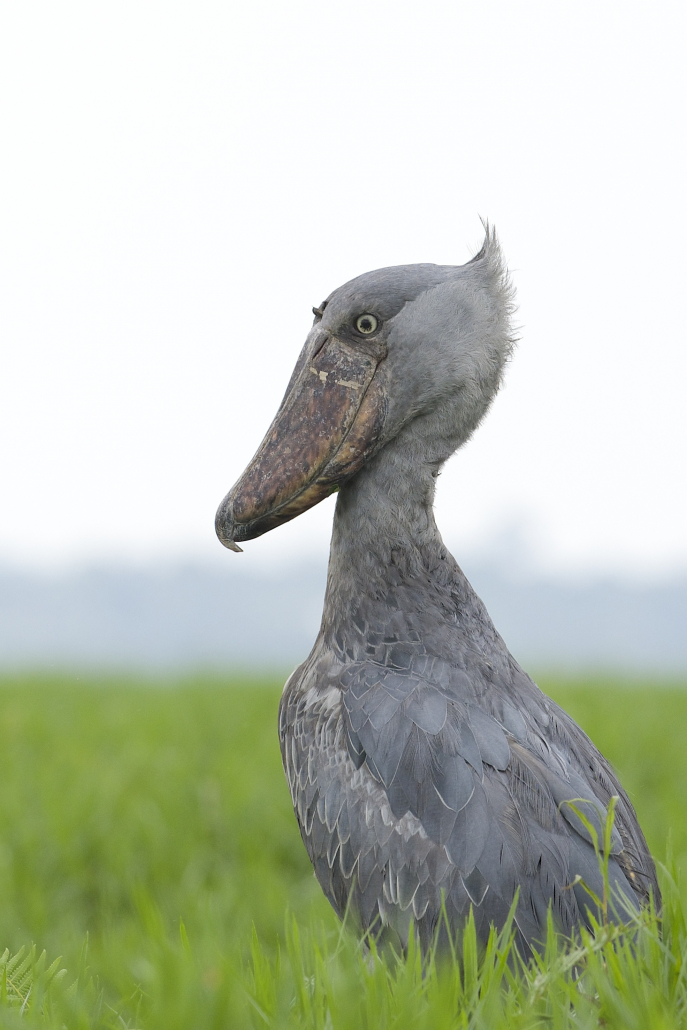 Mabamba Swamp
It is the natural habitat for the elusive Shoebill in Africa. Bird watching in this swamp is done mainly on a canoe which is run by experienced tour guides with developed skill and knowledge of special places where the rare shoebill stork can be viewed and also other bird species such as swamp flycatcher, African water rail, papyrus gonolek, lesser jacana, African jacana, white-faced whistling duck, blue breasted bee eater, goliath heron and countless others. Other wildlife in this part include; the antelopes, plant species, butterfly species such as gossamer winged butterflies, skippers, brush footed butterflies, emperor swallowtail, hairstreaks to mention by the few. Mabamba swamp can be accessed from Entebbe town which is a 1hour drive, and still a ferry from Nakiwogo landing site can be used which takes only 20 minutes to the swamp.
Lutembe Bay
This is Ramsar site and birder's destination on Lake Victoria located on the eastern side of Kampala-Entebbe highway from Namulanda notable for its seasonal Palaearctic and Afro-tropical migrants. Lutembe bay being a wetland on Lake Victoria is home to lots of water and wetland associated birds, however the site extends beyond the papyrus filled lake shore to cover wooded grasslands, gardens and thickets which contribute to a high diversity of birds in Lutembe area. The wetland is home to 8 of the 12 Lake Victoria biome species in Uganda and also a home to over 108 bird species and these include; papyrus gonolek, African skimmer, papyrus yellow warbler, Madagascar Squacco heron, Gull-billed terns, black heron to mention a few.
How to get there/Accommodation/Related safaris
How to get there
One can reach to Entebbe by means of mini buses or taxis from Kampala which takes approximately one to two hours by road, depending on the traffic jam on the day you're travelling. If you're not sure of the fares or the location, you can inquire from the conductor.
Where to stay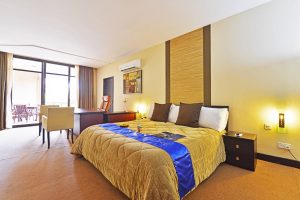 Luxury
Imperial Resort Beach Hotel

Protea hotel

K Hotels

Aquarius Kigo Resort
Mid-range
Lake Heights Hotel

Innophine Hotel

Executive Airport Hotel

Imperial Botanical Beach Hotel
Budget
Anderitah Beach Hotel

Gately Inn Entebbe

Sienna Beach Hotel

Sky Beach Hotel
Our Safaris
Below are some of our short and long safari packages to different Ugandan parks and other attractive places.
1 Day Uganda gorilla trekking in Bwindi
Contact
Information
Email: info@entebbeairporttaxiservices.com
reservations@entebbeairporttaxiservices.com
Tell: +256783289987
+256772699342
Fill in the form below to get to  Us