Semuliki National park : is found in Bundibugyo district and it covers a total area of two hundred and twenty square kilometers. In addition, it sits on an altitude range of 670 to 760 meters above sea level. Additionally, the forest is home to over 53 mammals of which 27 are large mammals. However, 11 species are endemic to the park including the pygmy antelope and two flying squirrel species. It is also home to the peculiar water chevrotain known as the fanged deer. More so, the park is home to forest elephant and buffalos which are smaller versions of their savannah-dwelling relatives. All in all, the forest is remarkably rich in primates including the chimpanzee, baboon to mention but a few.
What to do in Semuliki National Park
Bird watching
To begin with, the park is one of the top birding destinations in Uganda with over 441 recorded species.  Furthermore, there are 46 Guinea-Congo biome bird species which cannot be found anywhere else in East Africa. Some of the bird species include; Maxwell's Black Weaver, Red-billed helmet-Shrike. Yellow-throated Cuckoo, Piping Hornbill, Red-billed Dwarf Hornbill, Great blue and Ross's Turaco and much more.
Visit the Beautiful Sempaya Hot Springs
Mainly, these hot springs are two in number: one being the 'male' referred to as Bintente and it is twelve (12) meters wide. The second being the 'female' and locally known as Nyasimbi, thereby meaning 'female ancestors' in the local language. On the other hand, its water boils at a temperature of 103°C and forms a cloud of steam right over the bubbling water. In other words, when you visit this hot spring, you will see people boiling some food stuffs such as eggs and bananas.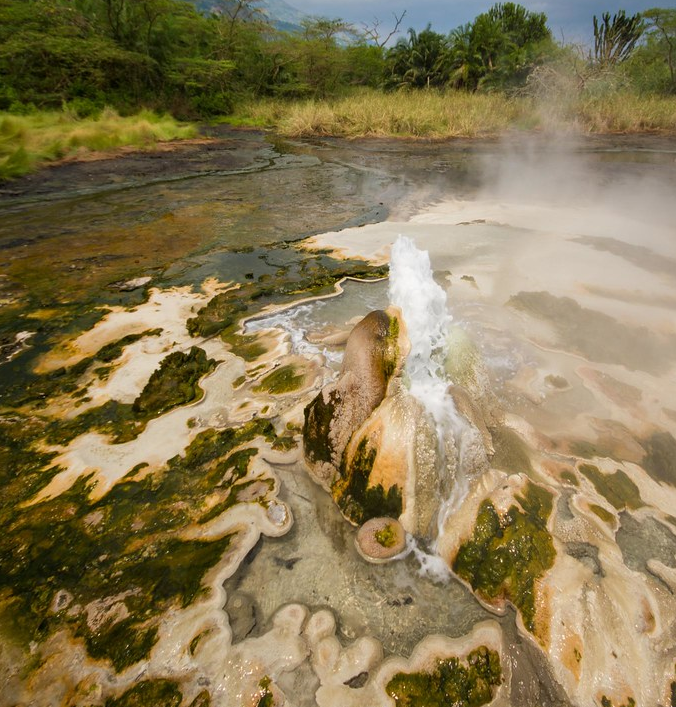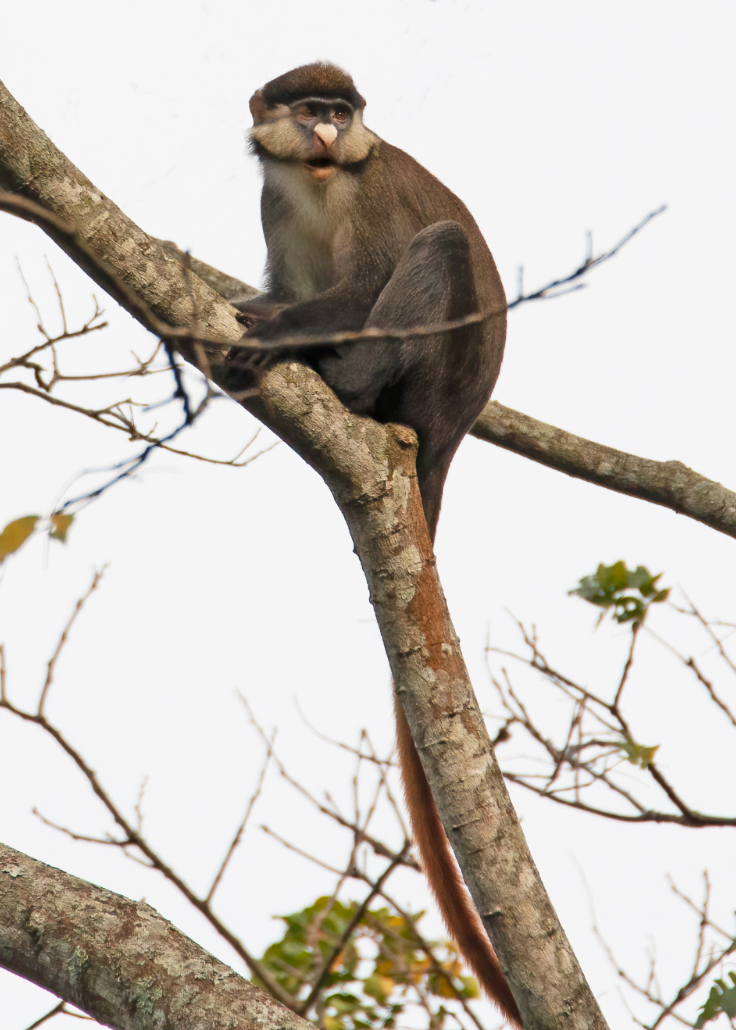 Game drives
The park has over 60 different types of mammals living within among which are 11 species endemic here and 27 large mammals. Some of the animals you will see here include: the pygmy antelope, flying squirrels, water chevrotain, forest elephants, as well as buffaloes. Furthermore, within the shallow waters of Semiliki River, you will be able to see numerous crocodiles and hippos.
Primate watching
There are a number of different primates found in this park that can best be seen during our forest walks. Some of the commonly seen primates in the park include: chimpanzees, de Brazza's, baboons. Red-tailed monkeys, vervet monkeys, grey-cheeked mangabeys, Central-African red colobus. Dent's mona monkeys, black and white colobus as well as the blue monkeys.
How to get there/Accommodation/Related safaris
Accommodation
In summary, the park has got a lot of lodges, camps & hotels for accommodation ranging from luxury, budget and mid-range. However, these are available both inside and outside the park. You can book your accommodation through our company and early bookings are advised.
Luxury
Mid-range
Budget
Kirimia guesthouse

Bamuga campsite
Best time to visit the park
This beautiful park can be visited throughout the year. However for the best wildlife views we recommend you avoid the wet season and visit during the dry months.
Contact
Information
Email: info@entebbeairporttaxiservices.com
reservations@entebbeairporttaxiservices.com
Tell: +256783289987
+256772699342
Fill in the form below to get to  Us